$6.49 (plus tax) Meal Deal*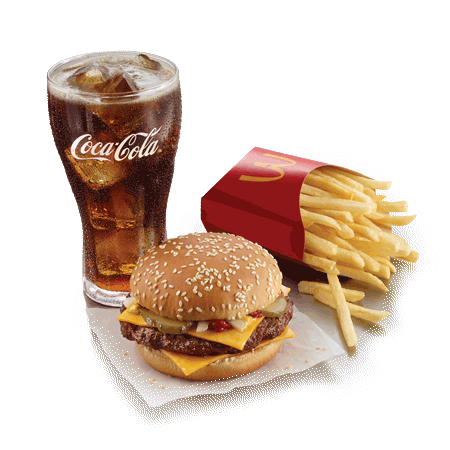 To redeem your coupon at the drive‑thru, simply let the crew member know before placing an order.
*Buy a Big Mac®, Quarter Pounder with Cheese®, McChicken®, Filet‑O‑Fish® sandwich or 6‑piece Chicken McNuggets® with a medium fries and a medium fountain drink for $6.49 (plus tax)!
COUPONS EXCLUDED FROM DELIVERY AND MOBILE ORDERS. NOT VALID WITH WESTERN BBQ QUARTER POUNDER®. Product availability varies by restaurant. PLEASE ADVISE CREW MEMBER OF COUPON PRIOR TO ORDERING. LIMIT ONE COUPON PER CUSTOMER, PER VISIT. NOT VALID WITH ANY OTHER OFFER. NO CASH VALUE. Coupon may not be copied or duplicated in any way. Valid only at participating McDonald's restaurants in Ontario from March 8 to April 11, 2021. ©2021 McDonald's ® Coca-Cola Ltd., used under license.